---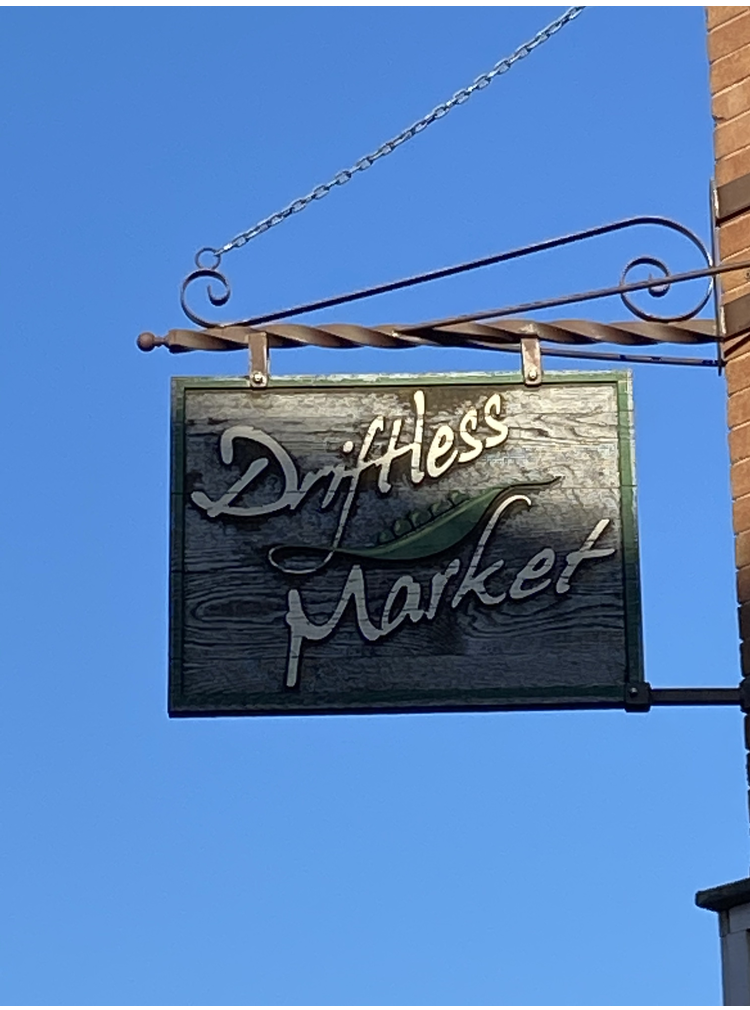 Driftless Market is the tri-state area's choice for fair trade, organic, and locally grown foods. We offer a wide variety of healthy, sustainable, and ultimately, better tasting foods all year round.
We also offer a complete selection of environmentally-friendly household products, all at a reasonable price.
Most of all, Driftless is about community. Our customers and producers are also, to a large extent, our neighbors. We care about what you eat and use and we show it by providing exceptional, personal service that you won't find at big box stores.
---
Dining in is back!

The Driftless staff has recently elected to reopen indoor seating! Upstairs dine-in seating, will now be allowed with limited occupancy. To help ensure the safety of our customers, we have properly distanced tables from one another and sanitize them after every use. Feel free to stop by, grab a warm bowl of soup, and watch the Main Street foot traffic with us. We'd be happy to see you and chat. (At a distance of more than 6 feet of course🤣)

P.S. – If you you'd to call ahead and reserve a table, feel free to do so.

Much Love,

The Driftless Team
---
Featured Employee of April!
Guthrie Cline
---
Guthrie is the youngest son of Chad & Robin Cline . Since the family purchased the store in the beginning of 2020, Guthrie has been coming in Saturday mornings to help open shop. Guthrie may be the youngest worker at Driftless Market, but he never fails to take tasks head on and achieve them to his best ability. We really appreciate all of Guthrie's help here at Driftless. Not many 13 year olds are willing to give up their Saturday morning for work!