The Driftless Market carries a large selection of Wisconsin cheeses varying from basic mozzarella and feta to award-winning aged cheddars. Being located in the heart of America's Dairyland, we receive our cheese fresh from the source. Cheese is a way of life in Wisconsin, and here at the Driftless Market.
We receive different types of cheeses from all over Wisconsin. Some Local vendors are listed below.
Hook's Cheese of Mineral Point,WI and Cedar Grove of Plain, WI.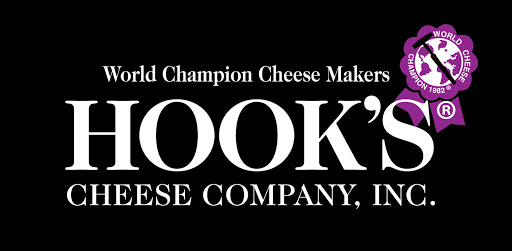 Garlic Dill Jack
Pepper Jack
Tomato Basil Cheddar
1 year aged Cheddar
2 year aged Cheddar
5 year aged Cheddar
7 year aged Sharp Cheddar
10 year aged Sharp Cheddar
2 year aged Swiss
Baby Swiss
Muenster
Marble Jack
Colby
Monterey Jack

Mild Cheddar
Unpasteurized Cheddar
Mozzarella
Fresh Curds
We also carry a wide variety of other great Wisconsin Cheeses.
These Include:
Roelli Cheese
Roth Cheese
Buttermilk Blue
Gouda
Grand Cru
Carr Valley Cheese
Marisa Cheese
Fontina Cheese
Kindred Creamery
Forage Mushroom Scallion Jack
Natural Smoked Gouda
Hickory Smoked Cheddar
Red Barn Family Farms
Heritage Cheddar
Edun Raw Milk Cheese
Cheese Spreads
Southern Pimento Spread
Hot Habanero Spread
Brew Master Pub Cheese Spread
Swiss Almond Spread
Other Cheeses
Farmstead Cheese 'Pleasant Valley Reserve'
Mature Gouda 'Marieke Gouda'
Chandoka 'LaClare Family Creamery'
Goat Cheese Chevre 'Wisconsin Farmhouse'
Grumpy Goat 'Nordic Creamery'
Cheddar Gruyere 'Wood River Creamery'
Feta 'Odyssey'
Shredded Parmesean 'Organic Valley'
Parmesean 'BelGioioso'
Queso Menonita 'Shadow Creamery'